brb just doing some lady gardening
Do you have a regular home care routine for your lady garden?
In my last blog I went over the perks of dry brushing and why I absolutely love it. Today I'm going to give the full run down on my own personal home care routine for my lady bits! I would say that I have pretty normal skin, but I can't deny how prone to ingrowns it can be. Ever since I can remember, I've run into these pesky, agonizing, not so little ingrown hairs, and it wasn't until about a year ago that I discovered a few amazing products that have literally changed my life. Sounds cliché, but you know how uncomfortable and self conscious having your hoo-ha covered in those bumps can make you!
As I've stated before, dry brushing is a life saver! I exfoliate with this bad boy every other day before my shower, brushing up toward my heart to remove the dead skin on the surface. Then simply tap the brush on the bathroom sink to rid any flakes of skin and spritz it with alcohol to sanitize. (Read this for more dry brushing benefits!)
Once I'm out of the shower, I apply PFB Vanish to the skin downstairs. I do this twice a day, once after my shower and again before bed. This is a chemical exfoliant, which basically means it dissolves what holds the surface skin cells together, which releases and lifts the hair above the skin's surface. And you guys, it also lightens dark spots and lightly moisturizes.  IT DOES ALL THE THINGS.  It's actually a roll-on gel which makes it super easy to apply, and since it stimulates cell turnover, it's best used in conjunction with the dry brush.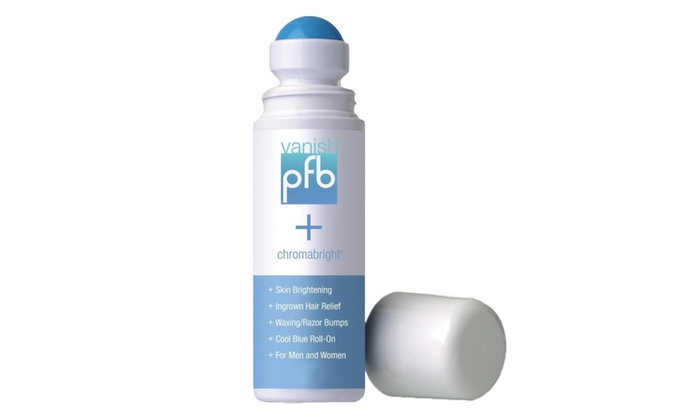 The final step in my personalized routine is moisturizing. You can't forget to keep everything soft and smooth down south!  Hydrated skin provides an easy environment for the hair to push through to the surface instead of curling back inwards. I moisturize after the PFB Vanish has soaked into my skin with my favorite moisturizer right now: Tamanu Repair Balm. It's uniquely formulated for post-sugar appointments so of course I had to give it a try, and WOWWWIE! I was not the least bit disappointed. The smell itself is rejuvenating! After falling in love with this product I learned that it has so many more benefits than your typical moisturizer. It's helps heal acne, sooth the symptoms of eczema and dermatitis, regenerate the skin of old scars and stretch marks, and actually prevent new scars from forming!
If you don't have a home care routine for your doodiddle, start NOW! Shop online or in store, and book an appointment.  We'll customize a routine for your specific skin type!
Don't be shy, we got you girl!
XOXO,
Tiffani
Share this